Do you need projection screens and where to find wholesale projection screens? If you want to upgrade the teaching equipment of your school or educational institution but lack understanding of these pieces of equipment, this blog is for you!
Good Projection Screens Make The Transmission Of Information More Efficient:
In schools or educational training institutions, the transmission of knowledge and information is very particular about methods. Whether it is improving teaching methods or upgrading teaching equipment, it is very necessary.
With the development of multimedia, using more advanced projection screens as teaching equipment has become the choice of more schools and educational training institutions.
So why can a good projection screen make the transmission of information and knowledge better? Here are some reasons:
Enhanced Visual Experience:
One of the primary reasons why a good projection screen can improve the transmission of information and knowledge is the enhanced visual experience it provides.
A high-quality projection screen offers better brightness, color reproduction, and contrast, ensuring that the images and text displayed are sharp, vibrant, and easily readable.
This visual improvement makes it easier for students and trainees to absorb and retain the information being presented.
Reduced Eye Strain:
A good projection screen also helps reduce eye strain for the audience. Low-quality screens can cause glare or blurry images, which can be uncomfortable and tiring for the eyes.
High-quality projection screens are designed to minimize these issues, ensuring a comfortable viewing experience. This allows students and trainees to focus on the content being taught without suffering from eye fatigue or discomfort, further improving information retention.
Increased Engagement:
Using a high-quality projection screen in educational settings can also lead to increased engagement among students and trainees.
When the visuals are clear and crisp, it is easier for the audience to stay focused and maintain interest in the material being presented. This increased engagement ultimately leads to a better understanding and retention of the information being taught.
Where To Find Wholesale Projection Screens That Are Worth It?
If you are still in the early stage of decision-making and don't know where to find wholesale projection screens, you can try to list the optional purchase methods:
Online marketplaces such as Alibaba, Amazon, and eBay are good options for finding wholesale projection screens.
However, quality control can be an issue when purchasing from online marketplaces, as it can be difficult to verify the quality and authenticity of the products listed.
Trade shows provide an opportunity to explore various projection screen manufacturers and their products in person. Attending a trade show allows you to compare the quality and features of different screens and interact with sales representatives to negotiate prices.
However, trade shows can be time-consuming and may require travel, which can add to the overall cost of procurement.
 Directly from Manufacturers:
Purchasing wholesale projection screens directly from manufacturers is often the most cost-effective option. By eliminating intermediaries, you can secure better prices and have more control over the quality of the products you purchase.
Additionally, working directly with manufacturers allows you to build a relationship with them, which can lead to better customer support and potential discounts on future orders.
Wholesale Projection Screens From Xiong-Yun Audio-Visual Might Be A Smart Choice:
XIONG-YUN audio-visual is an audio-visual equipment manufacturer with a production base covering an area of 15,000 square meters and a production capacity of 200,000 sets of products.
It is located in Guangzhou, a first-tier city in China, and cooperates with many express companies, which can deliver products to your address quickly.
Xiong-Yun Audio-Visual is where to find wholesale projection screens of high quality. Taking their hot-selling product HCL1 series remote control electric ceiling projection screen as an example, we will introduce their products to you.
Seamless Integration:
One of the key advantages of the HCL1 series remote control electric ceiling projection screen is its seamless integration. Designed as a hidden ceiling-mounted screen, the HCL1's casing is installed within the ceiling structure, creating a flush surface.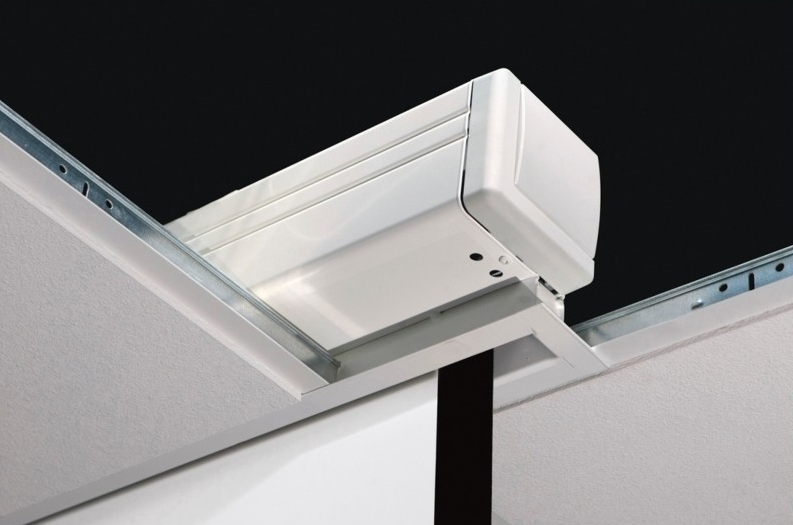 This feature makes the HCL1 an ideal choice for residential, commercial, or church installations where a discreet, hidden projection screen is preferred when not in use.
Wide Viewing Angle and Even Color:
The HCL1 projection screen offers a 160-degree ultra-wide viewing angle, which helps to avoid hot spots and ensures that everyone in the audience has a clear view of the projected image.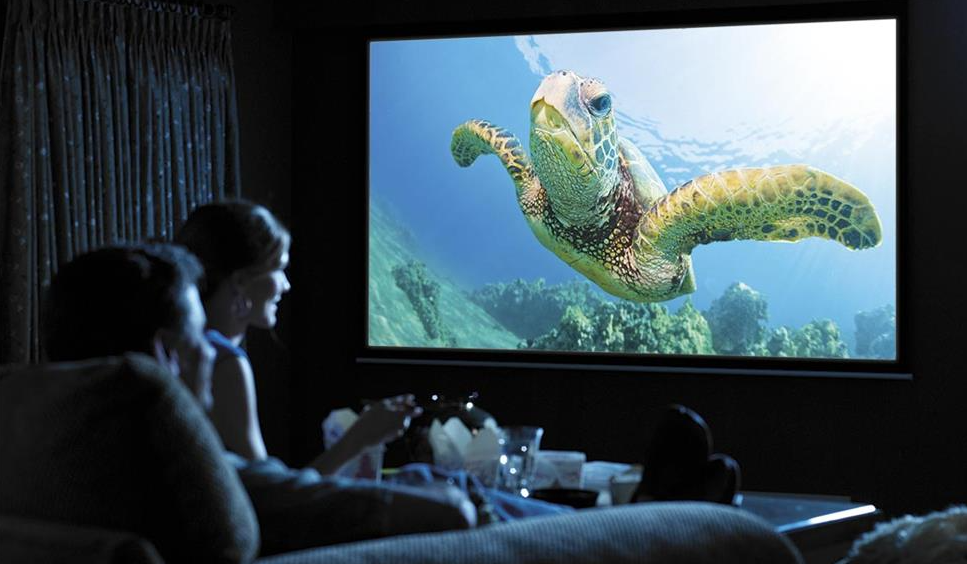 The screen surface is designed for even color and a smooth, flat appearance, making it ideal for applications such as business meetings, conference rooms, classrooms, and home theaters.
Flexible Options and Customization:
The HCL1 series provides a range of customization options to suit different requirements. Available in various 4K/3D, soundproof, and non-perforated fabric options, the HCL1 can be tailored to fit the specific needs of any installation.
Additionally, the screen is available in sizes ranging from 80-170 inches and can be customized according to aspect ratios such as 16:9, 16:10, 4:3, 1:1, 2.35:1, or any other specific ratio.
Quiet and Convenient Operation:
The HCL1 series is equipped with an infrared remote control, a 12V trigger, and RS485 compatibility, ensuring easy and convenient operation. The screen's white aluminum casing is not only sleek and visually appealing, but it also houses a powerful and quiet tubular motor.
This silent operation makes the HCL1 an excellent choice for environments where minimal noise is desired, such as conference rooms or home theaters.
Wholesale Projection Screens Will Be A Worthwhile Investment:
Do you need projection screens and where to find wholesale projection screens? Wholesale projection screens from Xiong-Yun Audio-Visual will be a very good investment:
Competitive Pricing:
By purchasing directly from the manufacturer, you can take advantage of lower prices due to reduced markups and other associated costs.
Quality Assurance:
By dealing directly with the manufacturer, you can trust that the products you receive are genuine, made from high-quality materials, and built to last.
Customization and Flexibility:
Xiong-Yun Audio-Visual offers a wide range of customization options and flexibility when it comes to its projection screens. This means that you can tailor your order to fit your specific requirements, whether it's a particular screen size, aspect ratio, or fabric type.
Post-Purchase Support:
Finally, when you invest in wholesale projection screens from Xiong-Yun Audio-Visual, you can expect excellent post-purchase support. As a reputable manufacturer, Xiong-Yun Audio-Visual is committed to providing outstanding customer service.