Electric Projector Lift EDJ10 Series
Ceiling Mounted Electric Motorized Projector Lift EDJ10 Series
Equipped with heavy-duty tubular motor and fireproof belt, the operation of the lift is smooth and easy.
Designed
with high strength steel and high-quality painting technology, the lift can perfectly match the ceiling after installation.
Characters:
1. Two Scissor type retractable brackets.
2. Two Auxiliary lifting protection woven belt.
3. Smart dual limit system.
4. Ultra-short tubular motor.
5. All sorts of cables are well managed.
6. RS485 interface.
7. One cable substantial drag chain.
Get Free Quote
Specifications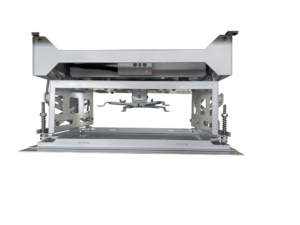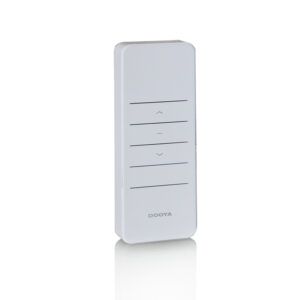 Features
Item No.
Closed Height

Ha(mm)

Hb(mm)

Max Stroke Height

Hc(mm)

Projector Case Dimensions

W*L(mm)

Ceiling Groove Size

(mm)

Scissor Qantities

(sets)

Packing Size

L*W*H(mm)

NW

(kg)

GW

(kg)

EDJ10-100
295
760
465
390*390
500*500
2
575*575*370
17
22
EDJ10-150
355
1055
700
390*390
500*500
3
575*575*370
18
23